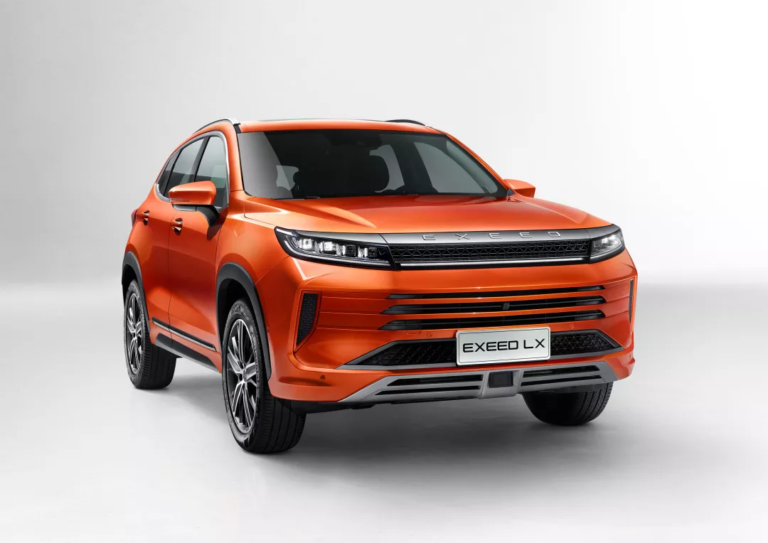 Have you ever driven home after work and wanted to stay in your car to relax a little more instead of going inside of the house?
Because of the rapid advancement in technology, our cars are no longer simply a means of transportation, but are now the "second living space" in our lives. Our expectation is now for cars to become mobile living rooms where we can socialize and entertain. The essential In-Vehicle Infotainment (IVI) systems need to support more complex operating systems, software applications, and external hardware. For legacy in-vehicle hardware with limited resources, the difficulty of supporting increasingly complex uses is evident, especially in the upcoming era of autonomous driving.
The new SUV EXEED, released by the Chinese car maker Chery, responds to these new challenges. It presents the eye-catching dual 12.3-inch floating LCD screen, a newly designed electronic instrument cluster, a facial recognition system that automatically adjusts the interior settings customized for the driver, and an AR-enhanced real-life navigation system that gets you where you need to go. It also supports online payment, an intelligent interactive voice recognition capability, and many other amenities. These applications are made possible by adopting Intel's Apollo Lake processor and ACRN™ virtualization solution, best described as "small but mighty."
Intel Apollo Lake – Two Birds One Stone
The electronic instrument cluster used by Chery EXEED requires the highest level of safety, security, and real-time performance, and guarantees a display refresh rate of 60 frames per second. The car's infotainment system supports a variety of cool, smart cockpit applications, including Baidu AR enhanced navigation, map navigation, voice control, and AI-assisted driving.
The cluster runs in Clear Linux*, while the infotainment system uses the latest Android* 9.0. In the past, such a scenario required the use of at least two distinct SoC chips. But now, only one, powerful Intel Apollo Lake processor can easily handle this use case by supporting two or more operating systems.
ACRN Hypervisor – Hero Behind the Scene
Once the hardware virtualization function of Intel Apollo Lake processor is enabled, the ACRN hypervisor can support multiple operating systems simultaneously while ensuring the safety isolation of each operating system without affecting each other.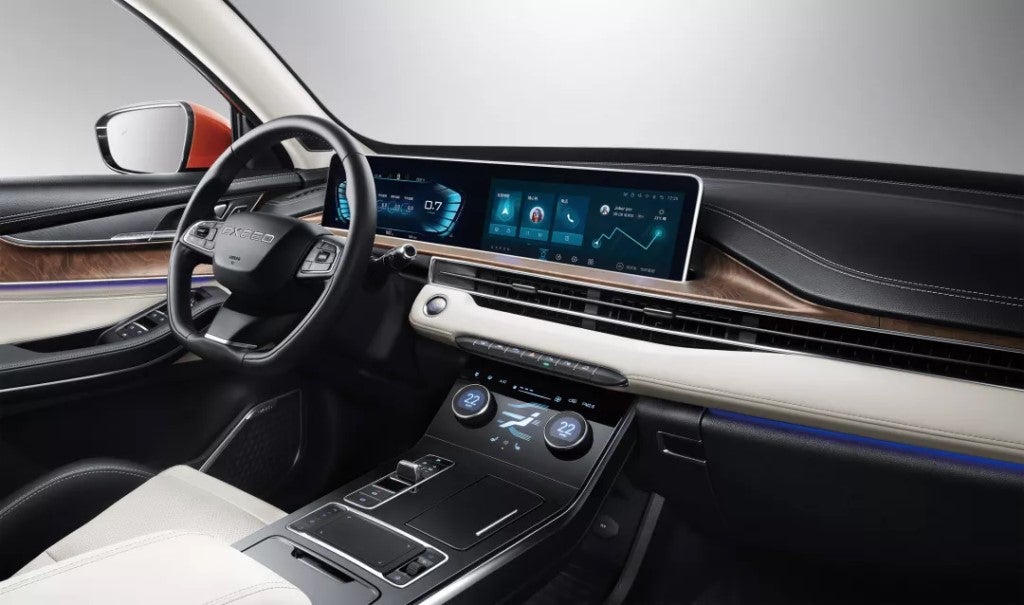 ACRN is a flexible, lightweight reference hypervisor, built with real-time and safety-criticality in mind, optimized to streamline embedded development through an open source platform and implemented in less than 40,000 lines of code.
ACRN builds a virtual layer on top of the underlying hardware processor, achieving multi-OS workload consolidation to ensure isolation and non-interference between the electronic instrument cluster and the infotainment system. ACRN supports fast start-up and enables rapid display of cluster dashboards on start-up. ACRN also supports the underlying hardware resource sharing, where a single, physical graphics card can simultaneously display the UI of the instrument cluster dashboard and the IVI system. It similarly supports shared storage devices, shared network interface controllers, and shared sound cards.
Android 9.0 – Tailored for Automotive
Android 9.0 is the first automotive version of the Android operating system released by Google. Chery EXEED is the first model in China to upgrade the cockpit system to Android 9.0.
The operation interface of Android 9.0 is more in line with automotive usage scenarios. A series of designs ensures safety from hardware, through the kernel, to the application framework. The improved automotive hardware abstraction layer (HAL) and the Car Service allow users to control the car's air conditioning, lighting, volume and other settings more easily, making the "second living space" more personal. These features make it easy for developers to use their imaginations to build more applications.
Close Collaboration Builds Innovation Success
Thanks to collaboration on smart cockpit research and development between Intel, Neusoft, and Chery, we are experiencing new exciting technologies.
The ACRN Hypervisor team and the Android team are part of Intel's R&D center in Shanghai providing ACRN features development, Android system board support package (BSP), Android applications, and platform optimization. These teams joined other software and hardware R&D teams worldwide to complete hardware design, chip verification, optimization, support of sensors, cameras, safety functions, content protection, and security. This work propelled Chery EXEED to go from project initiation to mass production within a year, making it the first production car model using ACRN virtualization solution with the latest Android 9.0 OS.
EXEED went to mass production using ACRN, Android 9.0, and Apollo Lake as its foundation, demonstrating Chery's commitment to these new technologies.
Software-Defined Vehicle – Second Living Space Made Enjoyable
Project ACRN and Android 9.0 clearly demonstrate the trend toward software-defined vehicles as more software and applications fill our second living space. Rapidly growing computing power makes our cars more intelligent and more effective by collecting and analyzing various data inside and outside the car to improve the driving experience. High-speed networks and 5G enable a better entertainment experience inside the vehicle.
Thanks to Intel and ACRN, EXEED has brought us into an era where traveling with our families and enjoying our cars as a second living space has become an integral part of our lives.