As the Edge Computing and Industry 4.0 (Smart Factories) transition continues to gain traction, the demand for the consolidation and orchestration of mixed and critical workloads has never been higher. The IoT, Edge, and Industrial sectors face a diverse range of challenges, including real-time and flexibility. Since its announcement in 2018, the ACRN hypervisor has rapidly evolved and continues to build momentum with its lightweight architecture and focus on real-time and functional safety usage.
Designed with flexibility, real-time, and functional safety in mind from the start, ACRN is highly adaptable and can provide safe and strict isolation of resources where needed. It makes ACRN ideal for deployment in IoT, Edge, and Smart Factory applications. To make the deployment of Virtual Machines (VMs) easier, the ACRN community has added support for libvirt, the Virtualization API, and Kata Containers to its latest offering. These capabilities enable a myriad of orchestration software stacks in the Cloud and IoT space that can be used with ACRN.
In this talk presented at the Embedded World 2021 conference, Peter Fang, a Senior Software Engineer at Intel, introduces how ACRN bridges the orchestrator and real-time workload consolidation to satisfy the needs of Industry 4.0 and Smart Factories.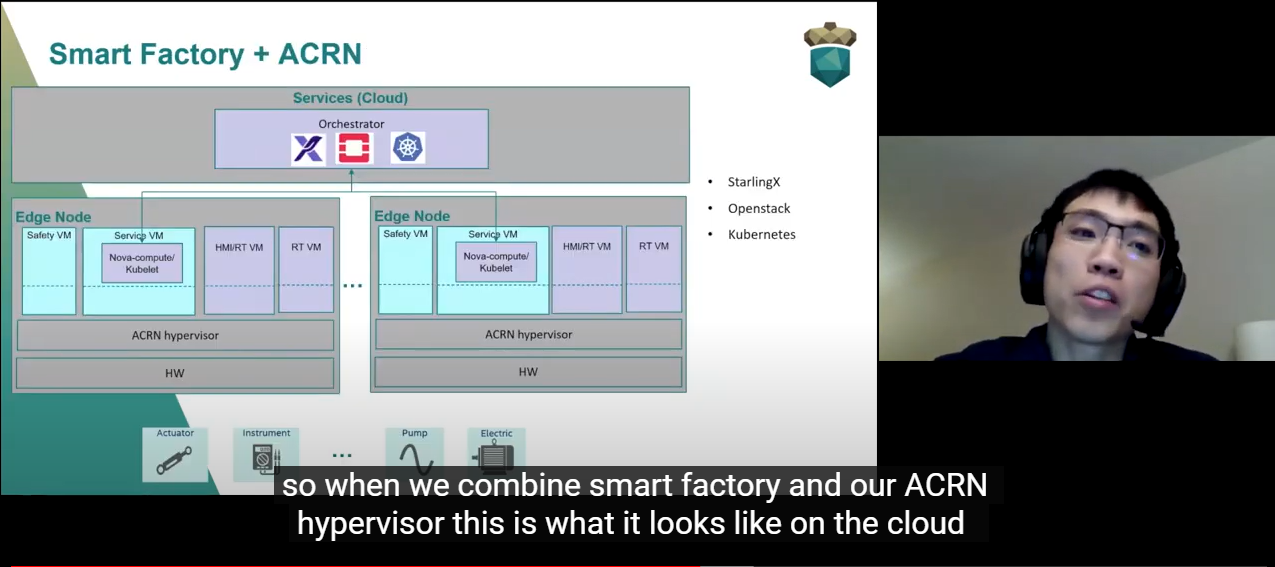 Watch Peter's session on YouTube.